Some of London's talented young musicians are put into the spotlight to be coached by professional mentors
Casio Music has partnered with London Live in a new documentary that investigates music education in the UK and the positive impact of music on the mental health of young British artists. You can watch the full episode below.
Anthea Turner's Hot Topics sees Anthea investigate hidden stories with big impacts across the UK. She meets people with first-hand experiences and experts who discuss the wider national, and often global, implications of some of the nation's pressing topics. On the final episode of the series, Anthea turns to music and begins her hunt to discover some of London's most talented, young and emerging musicians.
According to research, as of last year the music industry contributes £4.4bn annually to the UK's economy. Worryingly, it was also revealed that there was a 7.4 per cent drop in the number of pupils that took GCSE Music in 2018, compared to the previous year. Now, research has found that music students perform better in school than non-musical students, which further supports the calls for more music education in schools.
Anthea meets with some of the country's leading mentors from professional pianists - including London soul star Jodie Abacus - music teachers, and music therapists to inspire and coach exciting, talented youngsters. They are, in their own unique and wonderful ways, championing these young musicians who have made it their mission to succeed in the flourishing industry of music.
One of these musicians is Luena Martinez, a London born, vocal powerhouse. Luena discovered the extent to her talent when she joined SoundSkool, a music institution that was established to help change young people's lives through music.
Content continues after advertisements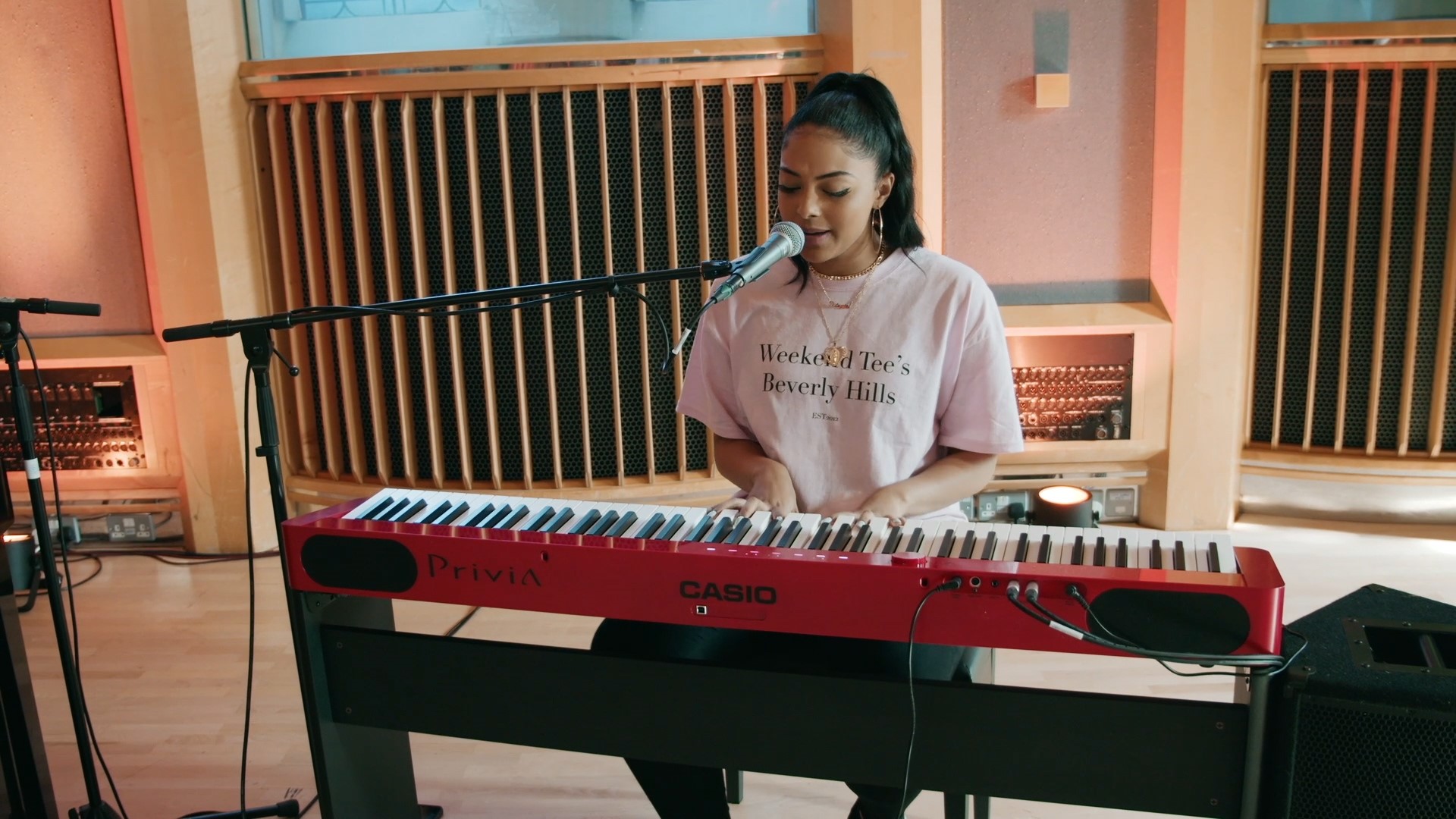 Luena Martinez performs on the show
After facing depression, brought on by the challenges of having dyslexia and hearing discouraging comments from her teachers throughout her time at school, Luena's faith in herself was restored thanks to music. Since leaving SoundSkool, alongside supporting The Vamps and Boyzone, Luena has toured the nation giving talks to 2,000 school students daily on mental health and the importance of seeking help.
Anthea Turner commented: "Music is more than just a hobby - it's a part of the social fabric of our communities in London and beyond. I've had the pleasure of meeting the grassroots organisations that understand the importance of music education and the crucial role it plays in improving mental health and enriching the lives of young people. The future of the UK's emerging talent is bright, and inspiring community movements continue to persevere despite severe underfunding, but the nation needs to be doing more. The more we support music education, the more opportunities are created which will help future generations to access the magic of music.
Anthea Turner begins her hunt to discover some of London's most talented, young and emerging musicians
Head of Casio Music UK, Neil Evans commented: 'Music has the power to transform lives, which is why we are delighted to join forces with London Live to explore the current state of music education in the UK. Anything we can do to raise the importance of music education will help inspire a whole new generation of musicians. Musical experiences can have a positive impact on mental health and wellbeing, so it is vital that these opportunities are accessible to all."
Content continues after advertisement