The manufacturing giants have launched a brand-new line of pianos featuring skylines from around the world
This is a very unique offering from Steinway, in the fact that the customer is able to choose whichever skyline they want to feature on their brand-new piano.
The offering isn't just limited to skylines. The customer can also request an outline of their favourite city, a family estate, a beloved mountain range, or any other part of the world close to their heart.
The process of bringing the customer's idea to life is extremely long and detailed, as one can imagine.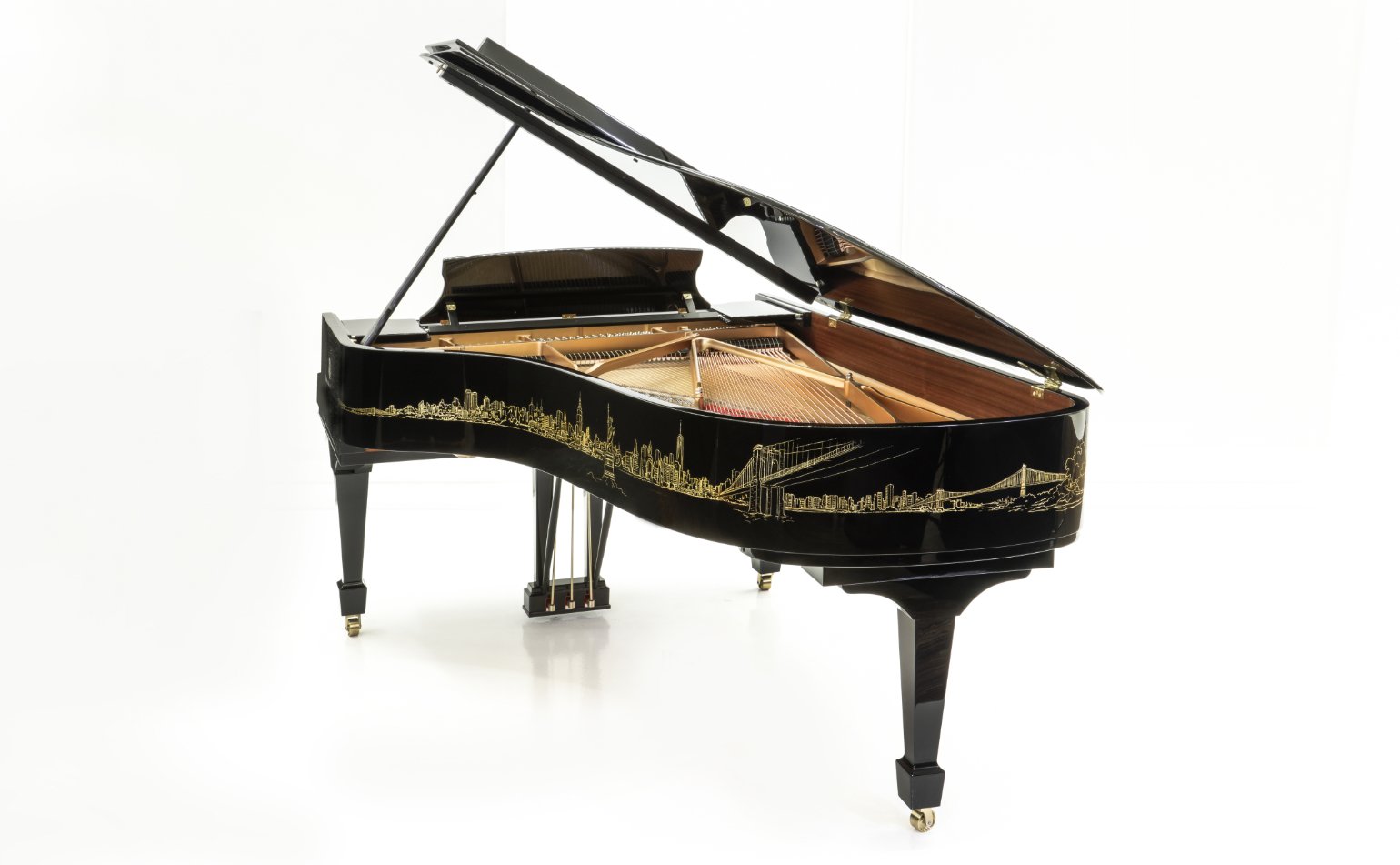 The Manhattan Skyline model
For example, the Manhattan Skyline model above features Ebony finish adorned with a 23-karat gold leaf mural around the entire case of the piano. Applied through a painstaking process of painting, brushing, and intricate etching with dental tools, the gold-leaf imagery takes the viewer on a visual water tour around the island of Manhattan.
Content continues after advertisements
The Manhattan Skyline model takes the player on a water tour of Manhattan
On the piano's treble side, the tour begins near New York's George Washington Bridge. The viewer then "sails" south along the island, taking in the iconic skyline and looping around the south end of the city to pay a visit to the Statue of Liberty. As the piano's case curves around the Steinway soundboard, the viewer continues the water tour, now sailing up the East River and under the storied Brooklyn Bridge.
The new line is part of Steinway's Special Collection, which also features the Teague Sketch IIII line, the Onyx Duet line, the Astor and more.
Steinway will supply more information on this collection upon request.
All images: ©Steinway & Sons
Content continues after advertisement