'Chloe Hearts Christmas' will be available from Friday 1 November
Pianist and composer Chloe Flower has announced the release of a new Christmas album.
'Chloe Hearts Christmas' will be released via Sony Music Masterworks on 1 November, with the lead single 'Christmas Tree' already available on all major streaming platforms. The single is an orchestral twist of Korean singer V's holiday track with the same name.
On re-arranging a Korean artist's song, Chloe comments, "It was really important to me to include a Korean artist on the album. BTS [a Korean boyband of which V is a member of] have helped pave the way for so many other Korean artists like me, and what they've been able to accomplish both as a group and individually as solo artists is really amazing."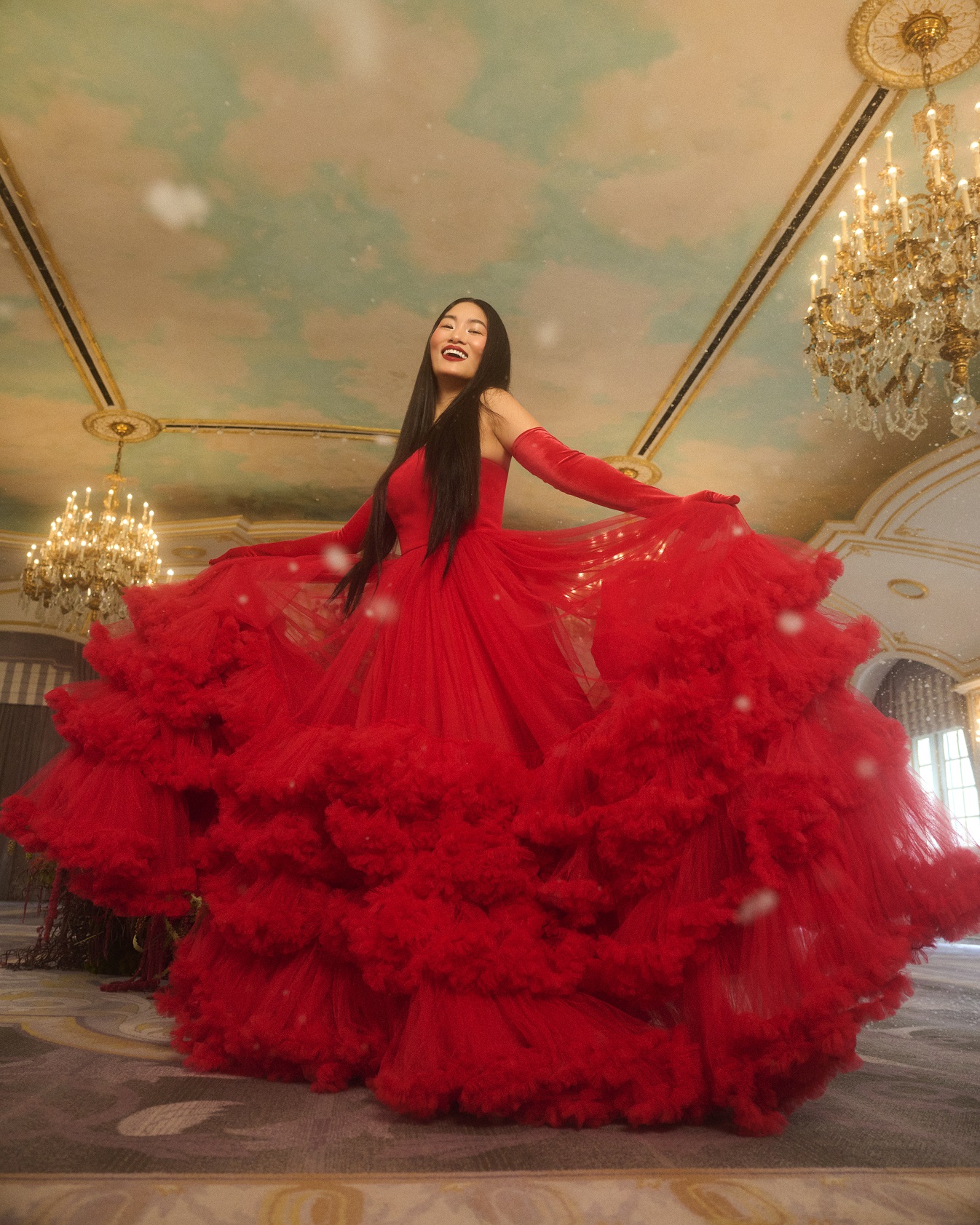 ©Peter Ash Lee
Content continues after advertisements
Included within the expansive 16-track collection are orchestral selections from Tchaikovsky and Leontovych, beloved standards from Elvis Presley and Frank Sinatra, contemporary pop hits from BTS's V, Ariana Grande and Sia, as well as seasonal favourites from Joni Mitchell and Ryuichi Sakamoto.
Two of Chloe's long-time friends and collaborators, Questlove and Babyface, feature heavily on the album.
Chloe is not only a gifted musician but also an outspoken activist as well. She is an artist ambassador for the United Nations Office on Drugs and Crime, has been honored by the Coalition to Abolish Slavery and Activism (CAST) and, most recently, received an award from Gloria Steinem at the Asia Society's Last Girl Awards for her efforts in the fight against human trafficking.
You can stream the lead single from the album below.
Content continues after advertisement