Leif Ove Andsnes
The pianist is set to perform Grieg's Piano Concerto in Europe, North America and Asia during the 2019-20 season.
Andsnes has long been recognised as one of the leading exponents of the music of Edvard Grieg. The Piano Concerto was the work which launched Andsnes's international career when he made his debut at the Edinburgh Festival in 1989 with the Bergen Philharmonic, followed one year later by his US debut with the Cleveland Orchestra. In 1990 he was awarded the Grieg Prize in his native Norway and in 2004 he recorded the concerto with the Berlin Philharmonic and Mariss Jansons which The New York Times named "Best CD of the Year" and Gramophone, Concerto Recording of the Year.
Andsnes appeared on the cover of issue 60 of Pianist. Download your copy here.
In the intervening years, Leif Ove Andsnes has seldom performed Grieg's Piano Concerto, preferring to keep the work for special occasions such as the 2007 commemorations of the composer's death. Now in the 2019/20 season, he performs the concerto at home in Norway, throughout Europe, North America and Asia, celebrating not only the 150th anniversary of the concerto's first performance, but also the 100th anniversary of the Oslo Philharmonic and his own anniversary - 30 years on the international stage.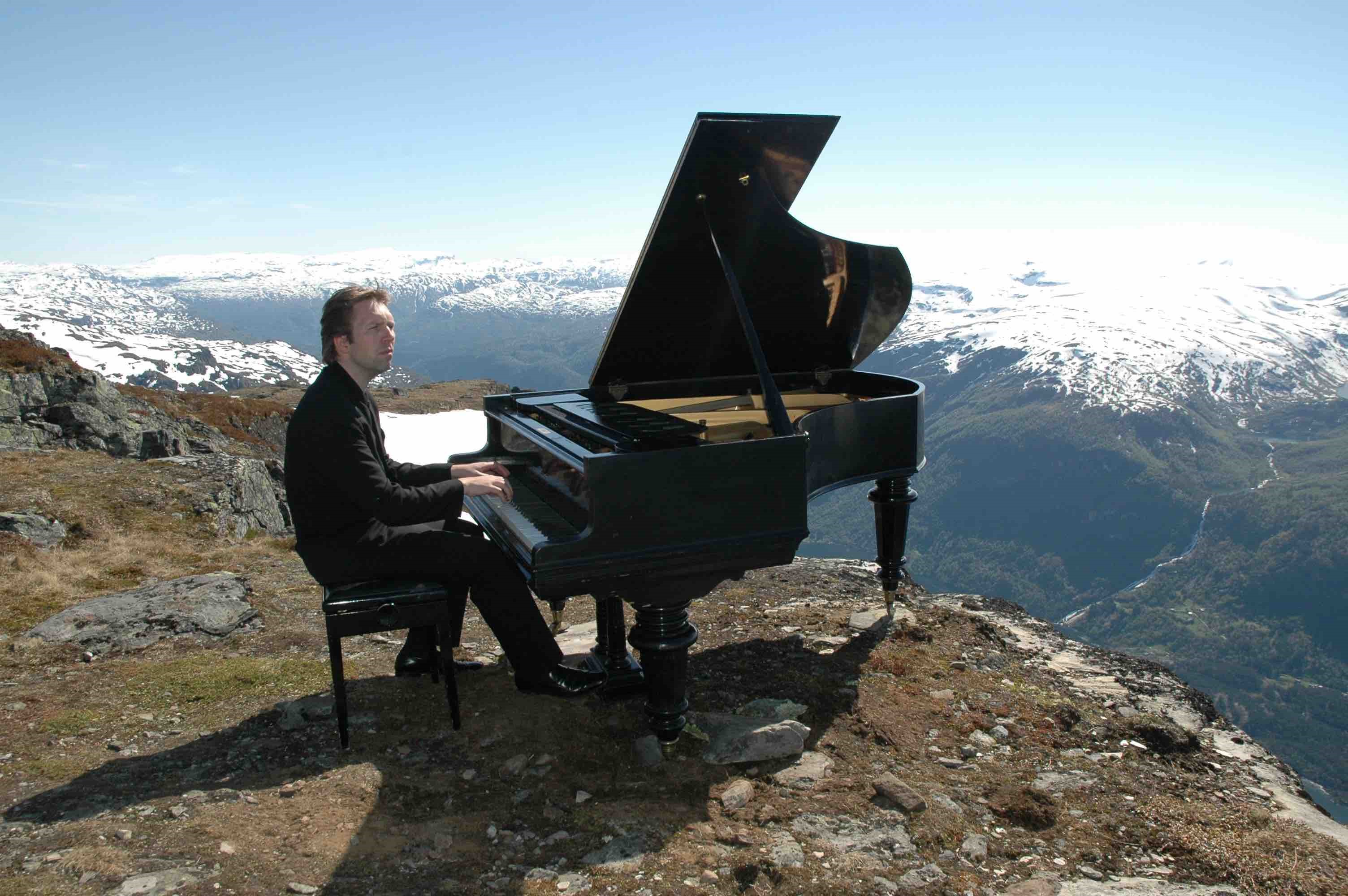 Andsnes in the Hardanger Fjord mountains, commemorating the 100th anniversary of the Grieg's death for NRK TV in 2007
­
­
­
­
Andsnes opened his season of Grieg performances back on 4 September in Sweden. He performed with the Gothenburg Symphony Orchestra and Santtu-Matias Rouvali as this year's Artist in Residence. Later this month he joins forces with the Oslo Philharmonic and Vasily Petrenko for gala concerts (Sep 27 & 28), celebrating the orchestra's 100th anniversary – Grieg's Piano Concerto featured on the orchestra's first programme in 1919 – and a major European tour to Bucharest's George Enescu International Festival (Sep 13), Amsterdam Concertgebouw (Oct 14), Hamburg Elbphilharmonie (Oct 15), Vienna Konzerthaus (Oct 16), Ljubljana (Oct 18), Udine (Oct 19), Turin (Oct 20) and London Barbican (Oct 22).

Andsnes also performs the work with Riccardo Muti and the Chicago Symphony (Sep 19–21); Andris Nelsons and the Boston Symphony, first in Boston (Nov 14–16) and then at New York's Carnegie Hall (Nov 18); Alan Gilbert and Hamburg's NDR Elbphilharmonie, at the Schleswig-Holstein Festival (July 4 & 5); the St. Petersburg Philharmonic (Dec 14); Edward Gardner and the Bergen Philharmonic, at Norway's Bergen Festival and on a tour of China and South Korea (June 10-25).
­
Content continues after advertisements
­
­
­
­
As Gramophone magazine wrote, "However many times he's performed the Grieg, Andsnes retains a freshness and expressiveness that always sound spontaneous."
­
­
­
­
For more information, visit www.andsnes.com
Content continues after advertisement