These pieces represent a wide range of styles and they're accessible to young players but sophisticated enough to appeal to adults.
One of my most memorable moments as a piano teacher occurred when a teenage student asked me why she was always playing pieces by dead guys.
That one question changed the direction of my music career. I started researching music by living composers and within a short time modern music was the focus of my performances and recordings, and my piano lessons contained a balanced mix of old and new repertoire. Eventually I started my blog, No Dead Guys, and it's all about—you guessed it—piano music by living composers.
There is no one style of modern piano music. Today's composers are creating pieces in many different styles and at all levels of difficulty.
Choosing just 10 to highlight in this article was difficult because there's so much gorgeous music available. I chose these pieces because they represent a wide range of styles and they're accessible to young players but sophisticated enough to appeal to adults.
All these choices have a tune and a beat and they're short. All but the last three are intermediate-level, and most are also suitable for performers with small hands. And finally, every one of these selections has been recorded and can be found either on YouTube or on most streaming services.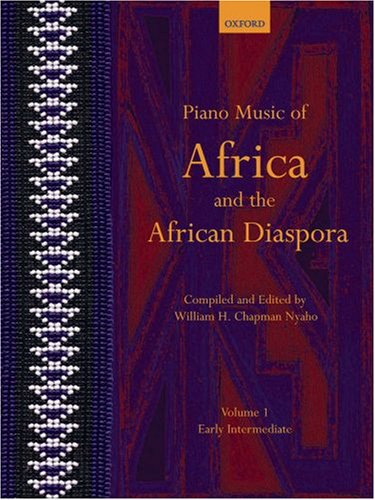 Composer: Valerie Capers (b. 1935)
From: Piano Music of Africa and the African Diaspora, Early Intermediate
Publisher: Oxford University Press
Level: Early Intermediate
'Sweet Mister Jelly Roll' is the perfect piece for pianists who love Scott Joplin but aren't yet ready to play his music. It's substantially more sophisticated than a watered-down transcription and is accessible for people with small hands.
Content continues after advertisements
Composer: Nancy Tefler (b.1950)
From: Planets and Stars
Publisher: JW Pepper
Level: Intermediate
This moody and lyrical piece is accessible, short (two pages), and elegant enough to be a performance piece. It's an excellent choice for teenagers and adults who crave long melodies and gorgeous harmonies.
Composer: Arvo Pärt (b. 1935)
Publisher: Universal Edition
Level: Intermediate
This haunting piece is justifiably one of Pärt's most famous. It's empty, haunting, and almost more a celebration of silence than the few notes written in this spare score. Performing this piece requires the pianist to settle into stillness, accept the beauty in simplicity, and play the space around the notes more than the notes themselves.
Composer: Philip Glass (b. 1937)
From: Metamorphosis 1-5
Level: Intermediate
Publisher: Hal Leonard
Philip Glass is one of the best-known Minimalist composers, and 'Metamorphosis 1' is one of his better-known piano pieces. With a repeated LH pattern and RH melody, this piece's hypnotic evolution through chord changes is a crowd-pleaser that is deeply satisfying to play.
Composer: David von Kampen (b. 1986)
From: 12 Very Short Pieces for Solo Piano
Level: Late Intermediate
Publisher: Composer
Looking for a jazz piece that is accessible, short, and sophisticated? 'My Tree' is just one of twelve perfect jewel-box pieces in this collection. This is grown-up real jazz, not typical student fare. It's perfect for the player who wants an authentic jazz sound but isn't advanced enough to play transcriptions.
Composer: Dave Deason (b. 1945)
From: Postcards for Piano
Level: Late Intermediate
Publisher: Composer
The evocative title describes the piece well. 'Gossamer Moon' is atmospheric, free, and a one-page example of modern notation (no bar lines, no time signature, lots and lots of pedal) that pianists can tailor to their own interpretation. It's the natural choice for pianists who want to co-create a piece with the composer.
Composer: Chick Corea (b. 1941)
From: Children's Songs, 20 pieces for keyboard
Level: Late Intermediate
Publisher: Schott
Corea is best known for his jazz works, but this collection is one that he wrote to convey the spirit of the child. 'Children's Song No. 4', with its repeated LH pattern and haunting RH melody, is hypnotically beautiful and has the benefit of sounding much more challenging than it is.
Composer: Stephen Sondheim (b.1930), arranged by Thomas Newman
From: Re-Imagining Sondheim From the Piano
Level: Early Advanced
Publisher: Hal Leonard
Description: American pianist Anthony de Mare commissioned all the pieces in this collection and most of them are viciously difficult. 'Not While I'm Around', one of the most beautiful ballads from Sweeney Todd, is a refreshing exception. It's both tender and (at times) unsettling and is the perfect choice for the pianist who loves musicals.
Composer: Margaret Bonds (1913-1972)
From: Piano Music of Africa and the African Diaspora, Advanced
Level: Advanced
Publisher: Oxford University Press
In this piece, Margaret Bonds transforms the famous spiritual, 'Wade in the Water' into a flashy piano solo. Strong rhythmic patterns, a lyrical middle section, and dramatic flourishes enhance the power of the original spiritual, creating an audience-friendly piece that appeals to advanced pianists.
Composer: Nikolai Kapustin (1937-2020)
From: Piano Works
Level: Advanced
Publisher: Schott
Very few of Kapustin's pieces are easy, and almost all of them are wonderful hybrids of jazz and classical elements. 'Motive Force' is for the advanced pianist who craves flash and speed, loves off-set rhythms, and wants a short crowd-pleaser.
Content continues after advertisement