Get stuck in to some fresh repertoire this year
We had to start this list with one of our own of course! Our brand-new publication contains everything you need in order to master the piano. This 100 page+ book includes over 50 pages of sheet music to learn – from beginner to advanced level, with helpful learning tips and step-by-step lessons – and 15+ articles on how to improve your playing – including fingering, perfecting scales and arpeggios, sight-reading, memorising, returning to the piano and more – all brought to you from our expert teacher/pianists.
It is truly the perfect guide for pianists of any level.
Content continues after advertisements
£17.99 for 20 pieces of sheet music handpicked by Lang Lang, plus advice from him on every piece – AND presented in glorious hardback - is brilliant business. Get your hands on it!
The seven pieces inside this tempting book were composed for Beethoven's jubilee year (2020), and are similar in style to the arrangements that Jean Kleeb published several years ago in a book called Classic Goes Jazz. This grade 6-7 level book definitely provides some fun and interesting diversion from your normal classical repertoire.
4. Beethoven Piano Sonatas Volume 1 & 2
For decades, this two-volume Henle Urtext edition of Beethoven's 32 piano sonatas has maintained its status across the globe as the standard edition of reference among pianists. It may bite your wallet a little bit, but it is certainly worth it.
Disney recently remade this 90s classic on the big screen, which means it's time to revisit the music behind it. Featuring Can You Feel The Love Tonight, Circle of Life, I Just Can't Wait To Be King, and so many more magical pieces for you to enjoy.
Mike Cornick has made SIX-handed arrangements of a pair of traditional songs from the West Indies – Jamaica Farewell and Mary Anne – and Yellow Bird from Haiti. Join forces with a couple of friends and make this a fun evening.
This collection is inspired by Einaudi's walks through the Italian mountains near his home. Each day gives a different account of the same walk. Einaudi's music has always been accessible to the amateur pianist given its minimalism. So, if you are looking for beautiful music that isn't too difficult to play, try this.
London-based musician and teacher John Geraghty has created this self-teaching guide to playing the piano from scratch up to Grade 5 standard. We've taken a look inside, and the material is impressively detailed in its coverage of theory and technique. Is it worth the £297 asking price? If you think about it, that's the equivalent of about 15 piano lessons – which these days is enough to barely get you through 1 grade let alone 5.
With Book 1 pitched at around Grades 3-4, and book 2 pitched at around Grades 5-6, this is perfect for the intermediate pianist. These Nocturnes are also pleasantly undemanding, giving you the opportunity to play like Chopin at a level you are comfortable with.
ABRSM is the UK's largest music education body. Their latest syllabus has retained all the requirements of all the previous supporting tests (sight-reading, aural tests, scales/arpeggios); only the repertoire has changed. Each book can be purchased with or without accompanying CDs.
Combining 30s swing with contemporary grooves of funk and jazz fusion, the Big Phat Band has won several Grammy Awards since their pianists – and the author of this book – founded it in the late 90s. He has adapted 10 pieces for piano solo that have been arranged to suit Grade 4 to 6 standard. Have some fun with it!
Peaceful piano music is rapidly growing in popularity for its ability to help so many of us concentrate on our work; whether that be University work, office work, or doing mundane tasks at home. Faber's new release, the Peaceful Piano Playlist, brings that music to your fingertips. It features original pieces by Ludovico Einaudi, Agnes Obel, Max Richter, Ryuichi Sakamoto, Joep Beving, Poppy Ackroyd, Alexis Ffrench, Keaton Henson, Alexandre Desplat, and many more.
The very first piece printed in this book is Hedwig's Theme from Harry Potter, which made us want to buy our own copy immediately. If you're not a Harry Potter fan, don't worry. There is plenty of variety: This Essential Film Collection includes He's A Pirate (from Pirates of the Caribbean), Dances With Wolves, the James Bond theme, the Rocky theme, Goldfinger and many others.

If you are indeed a Harry Potter fan, this is quite obviously the book for you. Inside, you'll find 36 pieces of music along with 8 glorious pages of cover stills from throughout the series.
16 tricky pieces from Bartók, Beethoven, Brahms, Chopin, Debussy, Grieg, Liszt, Rachmaninov, Schumann and Scriabin. Ideal if you are wanting to advance your advanced playing (pun intended).
Take yourself back in time with these 24 works from Handel, Telemann, Couperin and others.
Get in the mood with this five-volume graded anthology full of short pieces from the Romantic Era. Glazunov, Granados, Delius and Albéniz all feature inside.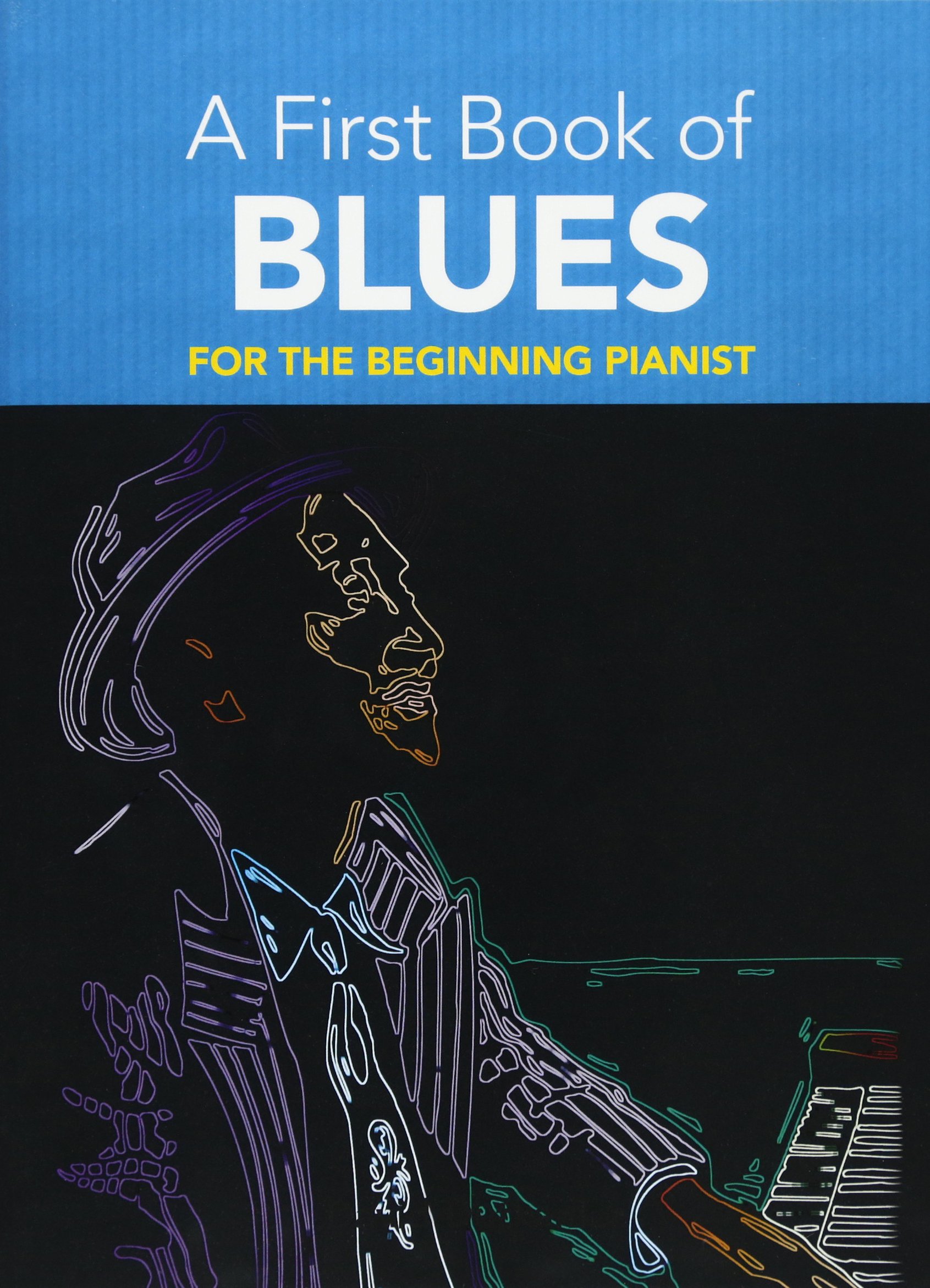 For those of you that would love to learn blues piano, A First Book of Blues takes you right back to the basics of blues playing. You will learn about a host of different blues scales and exercises before jumping into some well-known classics.
Get to grips with the best grooves, licks and chord progressions from the last century's most talented funk, soul and R&B artists. James Brown, John Legend, Whitney Houston and Kool & The Gang are all included.
Ok so; we might not technically be a "Piano Book", BUT each issue does come with over 40 pages of sheet music. If you're looking for a wide variety of music to play, subscribe to Pianist today.
*As an Amazon Associate, we earn from qualifying purchases.
Content continues after advertisement