From the pioneers of jazz to the modern-day living legends, we've picked out 20 jazz pianists that we just can't help but LOVE...
Why not enjoy our Best of Jazz playlist while you're scrolling through? It features music from each of the 20 jazz pianists mentioned below.
Count Basie
© William P. Gottlieb
Where do we start? Count Basie's Orchestra – aptly named the Count Basie Orchestra – was one of the, if not THE, most prominent big band groups of the swing era. Basie was one of the innovators of swing and he led the orchestra on the piano for just shy of 50 years before his death in 1984.
Basie and his orchestra regularly worked with music legend Frank Sinatra, and appeared on hits such as Fly Me To The Moon and The Best Is Yet To Come.
Basie was also the first ever African-American to win a Grammy award, which he received in 1958.
Content continues after advertisements
Dave Brubeck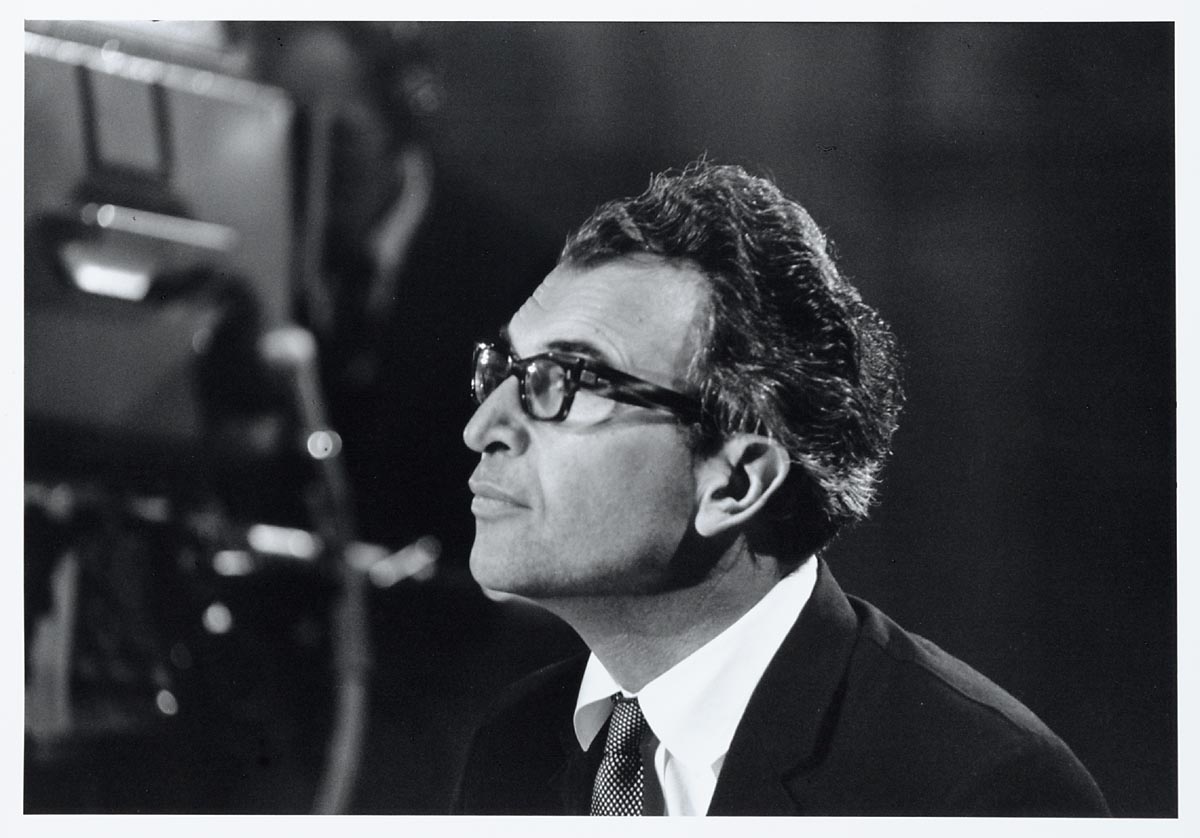 © IISG
Brubeck is another giant in the world of jazz piano; a true pioneer and legend of 'cool jazz'. This was categorised as a more laid-back style of jazz.
Brubeck received a Grammy Lifetime Achievement award in 1996.
In issue 114 of Pianist, Philip Clark – who has released a new biography on Brubeck – talks about the pianist's 'audacious improvisations', and the 'sheer excitement [that] sparked when he wantonly torpedoed the formality of a composition with ecstatic improvisational revelry.' Clark uncovers some incredible stories inside the article, which you can read here.
Chick Corea
© Tore Sætre / Wikimedia
It was a real honour for us when we had Chick Corea on the cover of Pianist back in 2014. He spoke in depth about his amazing career thus far.
Chick was known for his jazz fusion style, and had been influenced by the majority of other names on this list. His 1972 album, Return to Forever, featured both acoustic and electronic elements and was influenced by Latin American music. It is considered one of the most classic jazz albums of the 20th century.
Bill Evans
© Brian McMillen
Block chords and trademark rhythmically-independent "singing" melodic lines were Bill Evans's sonic blueprint. He joined up Miles Davies's legendary sextet from 1958 onwards. Together they recorded Kind of Blue, which became the best-selling jazz album of all time.
Erroll Garner
© William P. Gottlieb
The short-in-stature but big-in-sound pianist was most well-known for his swing playing and his ballads. His most popular piece, Misty, has now become a jazz standard.
Like many other jazz pianists, he was very much an 'ear player'. In fact, one such story about Garner, taking from his obituary inside The New York Times tells how, after seeing classical pianist Emil Gilels live, he quickly returned to his apartment and was able to play most of the concert by ear.
Want to learn how to play jazz? Download our All About Jazz Piano Chords cheat sheet and get started 👇🏽
Herbie Hancock
© Ethan Hein
Hancock is very much a living legend of modern jazz music, and is seen by some as the successor to the greats we've mentioned above. Miles Davies stated in his autobiography, "Herbie was the step after Bud Powell and Thelonious Monk, and I haven't heard anybody yet who has come after him."
Earl Hines
© William P. Gottlieb
Hines was known for having one of the trickiest left hands in the business. Much of his music is characterised by his left hand playing. He had a huge talent for going in and out of time without actually losing the beat.
As fellow jazz pianist Lennie Tristano once said, "Earl Hines is the only one of us capable of creating real jazz and real swing when playing all alone."
Ahmad Jamal
© Vsb / Wikimedia
Labelled "a true scientist of sound" by his peers, Jamal is perhaps most well-known for his 1958 album At the Pershing: But Not for Me, which was released as a trio alongside Israel Crosby (bass) and Vernel Fournier (drums). It is the recording that earned him vast popularity.
Jamal is currently 89 years old and is continuing to produce and perform music.
Hank Jones
© Brian McMillen
Jones came from a family of successful musicians. His brother, Thad, was one of the all-time great jazz trumpet soloists, whilst his other brother Elvin was a post-bop era jazz drummer.
Jones recorded a phenomenal 60 albums plus during his career – a truly phenomenal number. These include The Jazz Trio of Hank Jones (1956), The Talented Touch (1958) and Arigato (1976).
He famously played the piano at John F Kennedy's 45th birthday celebrations, accompanying Marilyn Monroe as she sang, "Happy Birthday, Mr. President".
Marian McPartland
© Tom Marcello
McPartland is the first British pianist to appear on this list, but America's jazz scene lured her across the pond in 1946 with American husband and trumpeter Jimmy McPartland.
The Guardian labelled her "one of the mist skilful and tasteful players" of the 20th century. McPartland hosted her own radio show, Marian McPartland's Piano Jazz, on National Public Radio from 1978 to 2011. Here, she invited jazz guests to perform and to discuss various topics. She herself featured in a lot of the performances. The show is the longest-running NPR programme in history.
Brad Mehldau
© Michael Wilson
Mehldau studied at the The New School in New York City in 1988 under the watchful eye of fellow pianist Fred Hersch. He soon became established on the international jazz scene as "the next great keyboard star of jazz", as cited by music critic John Fordham.
He has led his own trio since the early 1990s featuring bassist Larry Grenadier and drummer Jorge Rossy.
Mehldau continues to record and tour regularly.
Thelonious Monk
You can't talk about jazz pianists without mentioning the Thelonious Monk. Monk is the second-most recorded jazz composer of all time, behind Duke Ellington. What is incredible about this feat is that Ellington composed over 1,000 pieces, whereas Monk composed under 100.
His approach to piano playing and composing was very unorthodox at the time. He would often include very abrupt changes in his pieces, which did bring about its fair share of criticism.
The American was awarded the Grammy Lifetime Achievement award in 1993, eleven years after his death.
Jelly Roll Morton
Ragtime and jazz pianist Morton was one of the first ever giants of jazz. He was the first ever jazz arranger, and his 1915 composition Jelly Roll Blues was one of the first ever jazz compositions to be published. He was also inducted into the Rock and Roll Hall of Fame.
A lot of negative press surfaced around Morton after he died. It was suggested that he had claimed to be the inventor of jazz, which upset many. However, he appeared to actually have an inferiority complex. He once wrote, "All my fellow musicians were much faster in manipulations, I thought than I, and I did not feel as though I was in their class."
Oscar Peterson
© Tom Marcello
An eight-time Grammy Award winner, Oscar Peterson was nicknamed the 'Maharaja of the keyboard'.
Amazingly, Peterson and Franz Liszt share a link; Peterson's childhood teacher Paul de Marky was a student of one of Liszt's students, István Thomán. As a result, a lot of Peterson's early training was Classical. However, he became obsessed with traditional jazz.
Peterson went on to form multiple successful duos, trios and quartets.
He has a Canadian jazz festival named after him – the Oscar Peterson International Jazz Festival.
Bud Powell
© Giovegiu
As with many other names on this list, Powell was heavily influenced by Art Tatum and Fats Waller. He was a leading figure in bepop, and was labelled the "greatest pianist in this era" by Miles Davies.
Unfortunately for Powell, his career was massively affected when, at just 20 years old, he was a victim of police brutality, which subsequently led to him being institutionalized for several months such were the effects of the event on his mental health.
This plagued him for the rest of his life, however he was still able to carve out a career as a jazz legend. That, in itself, is inspirational.
Horace Silver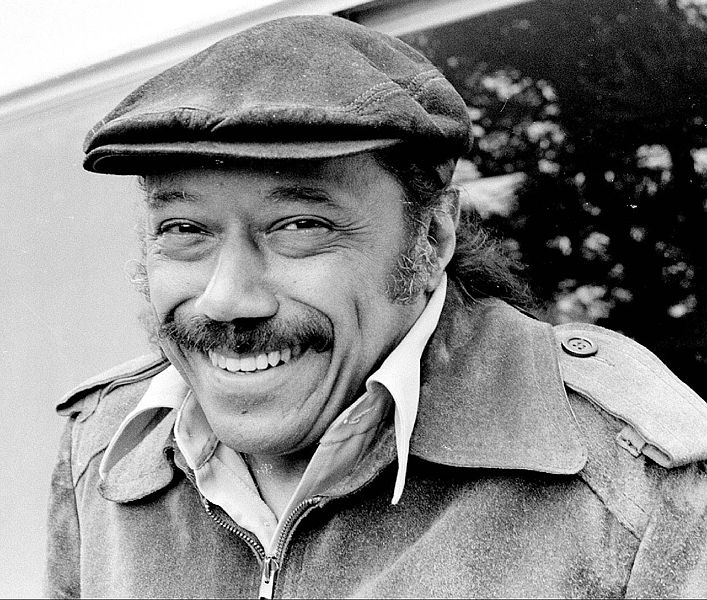 © Dimitri Savitski
Silver was one of the pioneers of the hard bop style in the 1950s. Blue Note Records describe his style as "terse, imaginative, and utterly funky… [it] became a model for subsequent mainstream pianists to emulate."
He was very much influenced by his Portuguese father, who often played Cape Verdean folk music around the house. You can hear these influences instantly in Song for my Father, one of his most popular compositions.
Art Tatum
One of the greatest jazz improvisers in history, Art Tatum is perhaps most well-known for his Tea for Two recording.
He was particularly lauded for his virtuoso technique and his ability to stretch the boundaries of jazz.
Tatum suffered from partial blindness for the majority of his life, which makes his achievements even more impressive.
Cecil Taylor
© Nomo Michael Hoefner
Taylor was known for being one of the big pioneers of 'free jazz'. Listen to his music on Spotify and you will immediately notice.
Taylor led a couple of successful trios during his lifetime; the Cecil Taylor Unit consisting of saxophonist Jimmy Lyons and drummer Sunny Murray, and the Feel Trio consisting of bassist William Parker and drummer Tony Oxley. Taylor was of course on piano in both trios.
Fats Waller
© Library of Congress Prints and Photographs Division
Waller was one of the key innovators of the Harlem stride style – a style derived from ragtime and characterised by a leaping left-hand.
His best-known compositions, which you may recognise, include Ain't misbehavin' and Honeysuckle Rose.
He tragically died from Pneumonia in 1943 aged just 39.
Mary Lou Williams
© William P. Gottlieb
Georgia-born pianist, arranger and composer Mary Lou played a huge part in the creation of some of the 20th century's biggest jazz hits. She wrote and arranged for Duke Ellington and Benny Goodman regularly, and was a friend, mentor and teacher to the likes of Thelonious Monk, Miles Davies and Bud Powell.
Her career flourished in the '70s as she released numerous albums including Zoning, Free Spirits and Giants. The latter received a Grammy nomination in the Best Jazz Performance category.
If you've always wanted to learn how to play jazz chords, our All About Jazz Piano Chords cheat sheet may be just perfect for you.
Inside you'll find:
TWENTY ONE different chords to learn
Three popular jazz chord progressions to try out
Manuscript paper to compose your own jazz chord progressions on
PLUS! Our all-important progress tracker
Content continues after advertisement